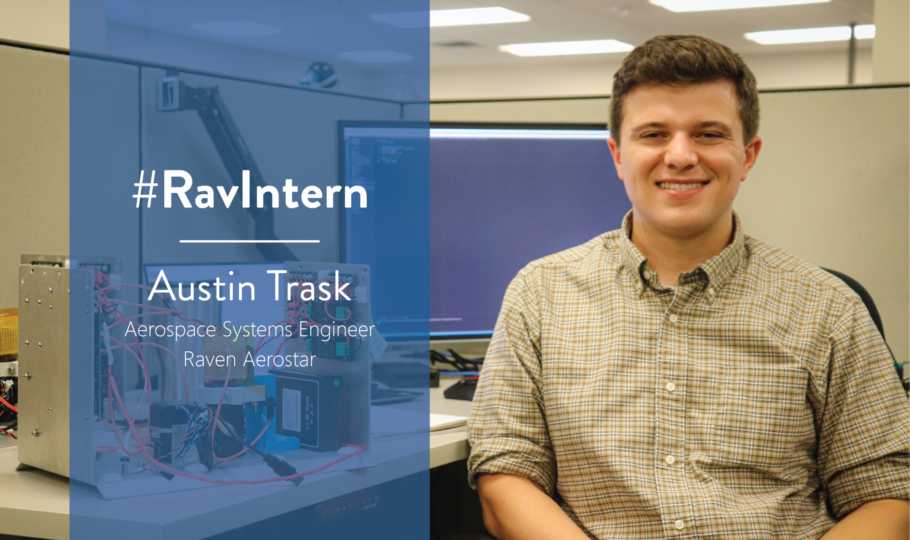 Meet Austin
Austin Trask is joining Raven Aerostar this summer as an Aerospace Systems Engineer Intern. He just finished his studies in Aerospace Engineering at Iowa State University. Throughout the summer, Austin is working with Aerostar's Strato department as he works on projects that are directly related to the success of customer payloads on Raven's stratospheric balloons.
Austin's interest in aviation stems from going to air shows with his grandparents. From there, his interests continued to grow as he followed the space industry. He knew in high school from enjoying his physics and math classes that he wanted to study aerospace engineering in college. The internship has challenged him by providing opportunities to apply skills that he has learned in the classroom but hasn't had any exposure to real-life applications. This has pushed him to expand his abilities and add new skills to his arsenal that he didn't have before.
The first step to learning anything is to understand that you do not yet understand. Being humble has allowed me to learn and grow from this internship than presenting a facade of confidence."
Summer at Raven
During the summer, Austin is working with Raven Aerostar as he tests and prepares customer's payloads that will fly on Raven's stratospheric balloons. Most of his work has been in close collaboration with other engineers on internal projects, such as radio testing and work on an internally developed camera system payload. He has also had the opportunity to work directly with NASA to integrate their payload onto a Raven Lightning balloon system!
His overarching project for the summer has been developing a program that will be used to test radios following flights on Raven balloon systems. He says a thorough testing program is crucial to ensure that radios are fully operational and can be used for future flights. Re-flying a damaged radio unknowingly could result in failure to meet a mission's objectives, especially if the mission relies on the data that is translated through the radio.
When asked which Dimension of Competition — service, quality, innovation, or peak performance — stands out in his daily work, he said quality. The systems engineering team that Austin works with is the direct point of contact with the people most impacted by the success of Raven balloon systems. This means quality is of utmost importance in the work that he and his team do. "Anything less than top quality - quite literally - won't fly."
The engineers on my team are great at assigning tasks that push me out of my comfort zone in ways that really build technical and problem-solving skills, and that means I learn a lot every single day."
Fun Facts About Austin
Random fun fact: He was the project manager of a stratospheric ballooning student project at Iowa State University.
Favorite movie: A Space Odyssey
Best summer grill-out food: Elote (Mexican Street Corn)
---
Written by Brandon Kjonegaard, 2021 Communications Intern, Raven Industries
---