Meet Jennifer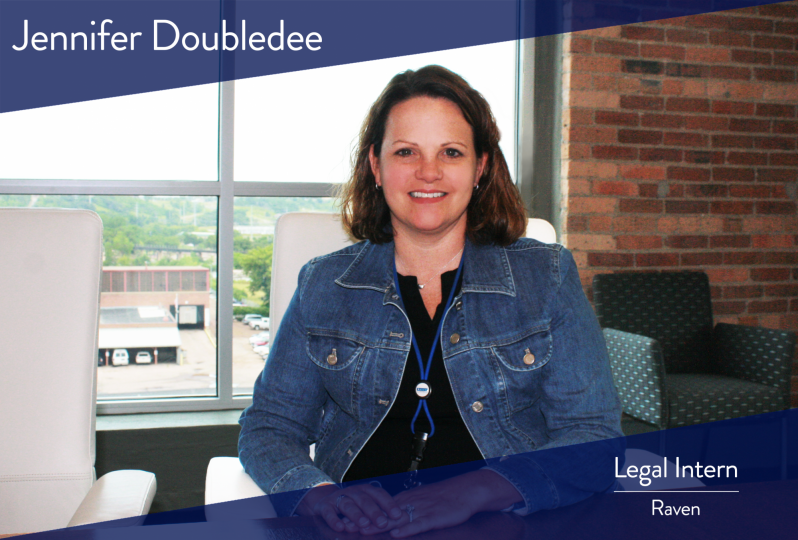 Jennifer joined Raven as a Legal Intern for the summer. This fall, she will be entering her third and final year as a law student at the University of South Dakota.
Summer at Raven
This summer, Jennifer has been focused on helping the legal department migrate into a new legal contract management software, Contract Insight. The new software will allow our team members to submit a variety of contracting requests to the Raven legal department. Once Raven has integrated the new software, the legal team will organize requests more efficiently. Jennifer has enjoyed the opportunity to learn more about the operations of the legal department and how it is a crucial resource for each Raven business. She has taken a special interest in the importance of customer compliance and how it correlates with the legal department.
Jennifer's favorite aspect about Raven is the wide variety of products that Raven produces. From agriculture to environmental sustainability, she appreciates how Raven is making our world better. The welcoming culture and atmosphere have made the duration of her internship truly unique and enjoyable. Interns have the opportunity to be involved in and aware of what is happening in the company, which Jennifer believes sets Raven apart from the rest. Not only does the Raven Internship Program educate interns on the company, but also life skills, such as healthy living, understanding benefits, and interviewing tips.
Jennifer believes that after spending a lot of time hitting the books, it is important to take a break and spend time out in the community. In the spirit of Peak Performance, she enjoys stepping away from her busy work load by participating in outdoor activities and exercise. According to Jennifer, it is important to build time into your schedule to take a break so you can refresh. Her approach to always learn new things and improve processes proves that the Raven Value of Drive describes Jennifer well. She also takes pride in her ability to help others realize their potential and achieve their goals, so the Raven Value of Humility also strongly resonates with Jennifer.
More About Jennifer
Jennifer's hometown is Wadena, MN, and she earned her undergraduate degree in Government International Affairs from Augustana University in Sioux Falls, SD. When she is not studying for law school, you can find Jennifer cheering on her daughter's softball team every weekend. Her other hobbies include gardening, yoga, volunteering with her church, or cooking her favorite meal — Filet Mignon.
Fun Facts
Snack of Choice: Unsweetened ice team, dried fruit and nuts
Favorite TV Show: Downtown Abbey
Dream Sandwich: Grilled portobello with roasted red peppers, feta cheese and balsamic vinaigrette
---
Written by Hannah McKelvey, 2017 Marketing & Communications Intern
---