Meet Josh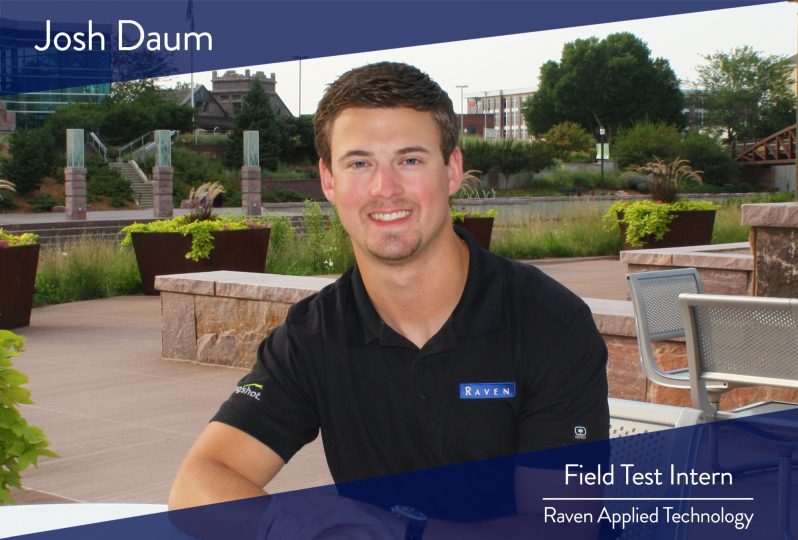 Josh joined Raven Applied Technology for the summer as a Field Test Intern. This fall, he is going into his fifth and final year at South Dakota State University, where he studies Ag & Cultural Engineering.
Summer at Raven
During his summer at Raven, Josh has been busy performing software updates on the Hawkeye® Nozzle Control System. In order to run properly and efficiently, he must make sure that all of the customer's equipment is up to date with the newest software. Similar to many other Raven interns, no day is the same for Josh. From Raven's headquarters in Sioux Falls, SD to the Raven Innovation Campus in Baltic, SD, Josh always has his hands busy with a project.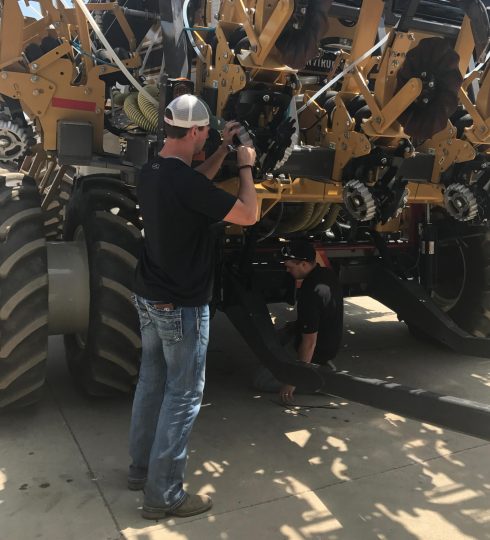 An internship at Raven has been an exciting opportunity for Josh because he has been able to see first-hand how the Hawkeye® Nozzle Control System and the Viper® 4+ field computer operate. Josh comes from a farming family background, but it was especially interesting for him to see behind the scenes of the products, then apply that knowledge to what he has already learned. His favorite thing about Raven so far is the variety of projects and flexibility that he is given as an intern. Josh appreciates the freedom he was given to drive various farm equipment at the Raven Innovation Campus, allowing him to fully utilize his knowledge and skills.
Josh finds that he can collaborate new and innovative ideas best when he is working with other Raven team members. If there is an issue with installing new software, he can look to fellow team members for help. According to Josh, it's inspiring to see minds work together as a team to Solve Great Challenges. His thoughtful innovation and desire to take action fuels his strongest Raven Value, Drive. Although Josh has faced many challenges throughout college, he has always remained focused on his goals.
More About Josh
Josh comes from small town Murdo, SD. When he is not busy with his heavy class load, he spends his time relaxing on a boat, hunting, or camping. Many of Josh's family members have attended South Dakota State University. Because of the ag engineering program and family tradition, Josh knew he would have no problem calling himself a Jackrabbit.
Fun Facts
Choice of Super Power: Ability to fly
Snack of Choice: Pizza Combos
Favorite TV Show: Supernatural, Arrow, and The Flash
Dream Sandwich: Pulled pork, brisket, a hamburger, onion rings, and barbecue sauce piled between two buns
---
Written by Hannah McKelvey, 2017 Marketing & Communications Intern
---