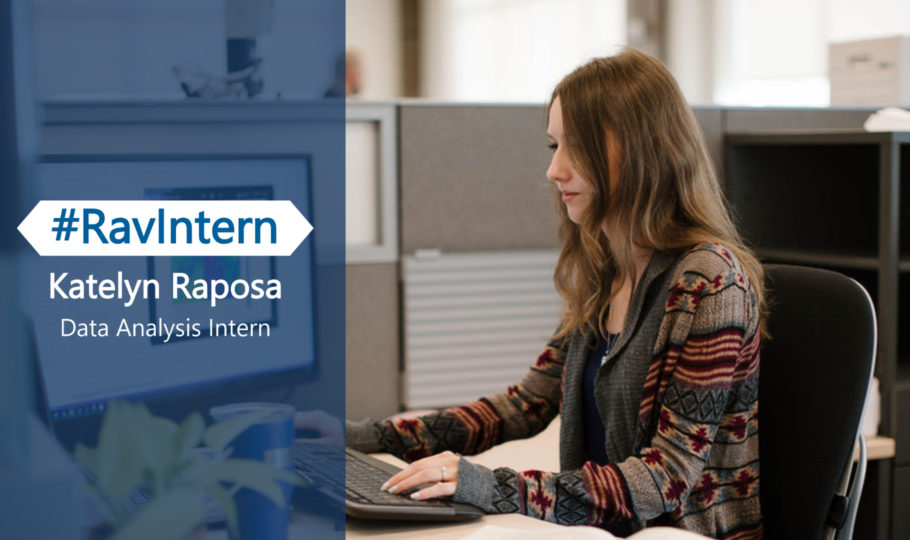 Meet Katelyn
Katelyn Raposa joins the Raven team as a recent graduate from South Dakota School of Mines & Technology. Having graduated with a versatile Applied and Computational Mathematics degree, she decided to give Data Analysis a "college try" in her internship at Raven. She chose to study mathematics because of the wide variety of career possibilities that the degree provides.
So far, Katelyn, who came into this internship knowing some computer science basics, is learning the advanced computer programming "language" as a Data Analysis Intern with Raven Aerostar. This has been an adjustment for her — learning any new language can be a tough assignment. Katelyn recognizes that, while she's still learning, she has grown a lot in both data analytics and reporting (which can be compared to "reading" and "interpreting" the numbers).
Not only have my technical skills improved, but I am also able to communicate my ideas and thoughts more effectively and explain my work to others more efficiently."
Summer at Raven
Katelyn is working on forecasting internal system temperature for our lighter-than-air platforms. This is harder than it sounds — these predictions involve analyzing multiple forces and weathering the changing pressures around the balloon. This information gives the team a better idea of the balloon system's health. The team takes her work and uses the data to make decisions on flight duration and analytics management.
Recognizing the importance of her role, Katelyn understands that quality — one of our Dimensions of Competition — is critical at Raven.
The project that I am working on will be very helpful for my team. Producing quality and reliable results is much more important to me. The other values are not unimportant. But, if I create trustworthy results that can be useful sooner rather than later, then I can go back and think about faster or more efficient ways of producing the same results. Then, I will be able to compare methods as well to see if the more innovative method is actually more efficient or reliable."
Fun Facts About Katelyn
Something she'd like to learn: More about art history. "Studying the technique and styles, of different periods and painters, would be so amazing," Katelyn remarked.
Dream vacation spot: Scotland. Katelyn and her fiancé will be visiting there in January, which is a mutual dream come true!
Favorite ice cream flavor: Ben & Jerry's Chocolate Fudge Brownie. "It's perfect for breakfast, lunch, or dinner."