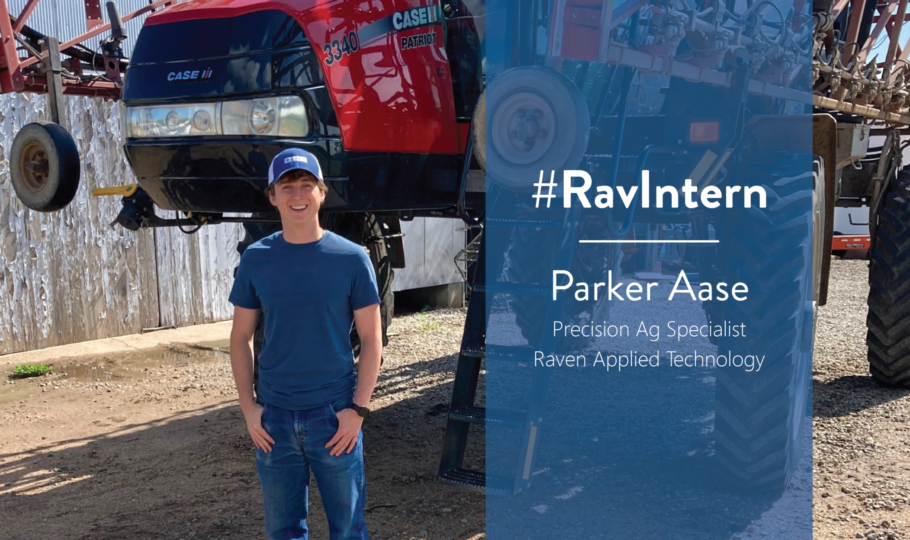 Meet Parker
Parker Aase is joining Raven for his second summer as a Precision Ag Specialist Intern for Raven Applied Technology. He is going into his final year at South Dakota State University, studying Precision Ag and Agronomy. Parker will be working closely with Raven's customers as he works on installing Raven products, training customers on how to operate the products, and conducting sales calls.
Parker says he's always had an interest in agriculture and technology. He knew going into college that he wanted to be a mechanical engineer and work in agriculture. Raven combines the best of both worlds and allows him to explore precision ag.
I find interest in precision ag because it gives me the catalyst to help the world feed itself and gives the opportunity to keep the planet as healthy as it can be."
Summer at Raven
During the summer, Parker is helping Raven Applied Technology install Raven Products, such as VSN®, Viper®, Hawkeye®, on customer's machinery. With that, he is teaching and training customers on how to operate Raven's products. One of the greatest challenges he has experienced so far is being thrown right into installing products. He says he has learned a lot along the way via trial and error.
One of the projects that he will be working on throughout the summer is understanding the customer experience. The goal of the project is to further understand the customer's expectations to ensure his team is not only meeting those needs but going above and beyond what they expect from Raven.
What I love about Raven is the people. Raven has a great community and culture that is always friendly and welcoming."
When asked what Raven values resonate with him most, he said Service. Parker enjoys the aspect of helping others and being of service to ensure their needs are met. He finds his role at Raven requires a lot of service as he works closely with customers to ensure their needs and expectations are met so that they can have the best experience possible with Raven's products, team members, and results.
Fun Facts about Parker
Favorite Quote: "If you believe you can, you're right. But if you believe you can't, you're right" – unknown
Random fun fact: He was a dental assistant for about three years and played violin from 3rd grade until his sophomore year of college.
Where he wants to travel: Parker wants to go to New Zealand because it's a beautiful country and he can see where they filmed The Lord of the Rings.
---
Written by Brandon Kjonegaard, 2021 Communications Intern, Raven Industries
---