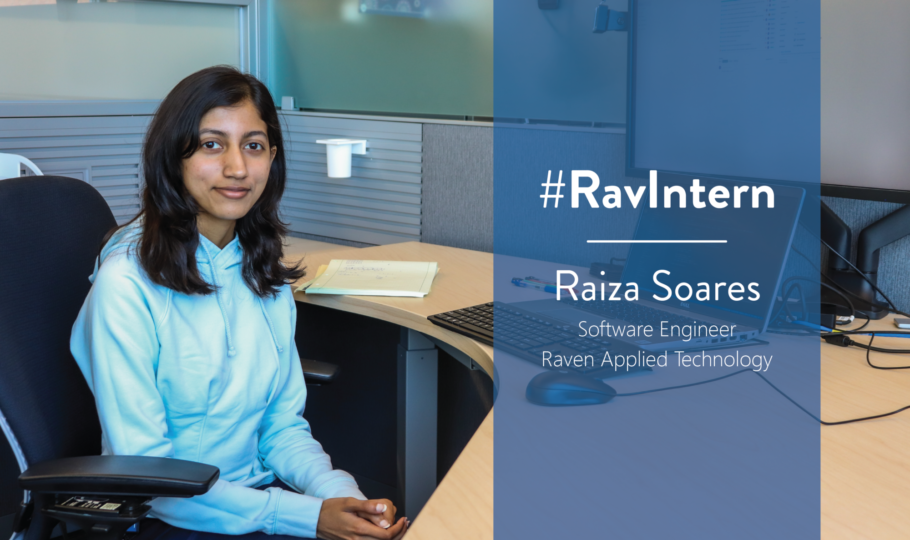 Meet Raiza
Raiza Soares is joining Raven all the way from Goa, India as a Software Engineer Intern for Raven Applied Technology. She is going into her senior year at South Dakota School of Mines and Technology, studying Computer Science and Applied Mathematics. This summer, Raiza has the opportunity to work closely with Raven's autonomous products, such as OMNiPOWER™.
Raiza became interested in engineering because of her passion for mathematics. She says it was tough to decide on how to apply mathematics because of all the different routes she could take. It wasn't until she discovered coding that she determined she could apply mathematics with computer science and pursue software engineering.
Summer at Raven
During the summer, Raiza is helping the Raven Applied Technology team improve OMNiPOWER™'s spraying capabilities to reduce coverage gaps between the headlands in the manual path planner. Essentially, she is working to improve the efficiency of OMNiPOWER's spraying application while it is turning into a new crop row. One of the greatest challenges she has faced so far is trying to understand the different algorithms of the system prior to starting projects. Her typical project entails gathering requirements and then visualizing the problem as she and her team discuss strategies and possible solutions prior to implementing ideas.
What she has enjoyed most about her internship so far is the people. She appreciates how open and willing each team member is to help her when she needs it. She feels very welcomed and valued, as if she had always been a part of the team. She finds having a direct impact on the performance of Raven's autonomous products to be exciting. She looks forward to continuing to work with her team and mentor to improve the capabilities and efficiency of OMNiPOWER™.
It's exciting to be working on the frontier of autonomy and to be having a direct impact on the efficiency of OMNiPOWER™."

Fun Facts About Raiza
Favorite movie: The Imitation Game
Where she wants to travel to: Raiza wants to travel to France, because she speaks French and wants to try out a lot of fancy cheese.
---
Written by Brandon Kjonegaard, 2021 Communications Intern, Raven Industries
---