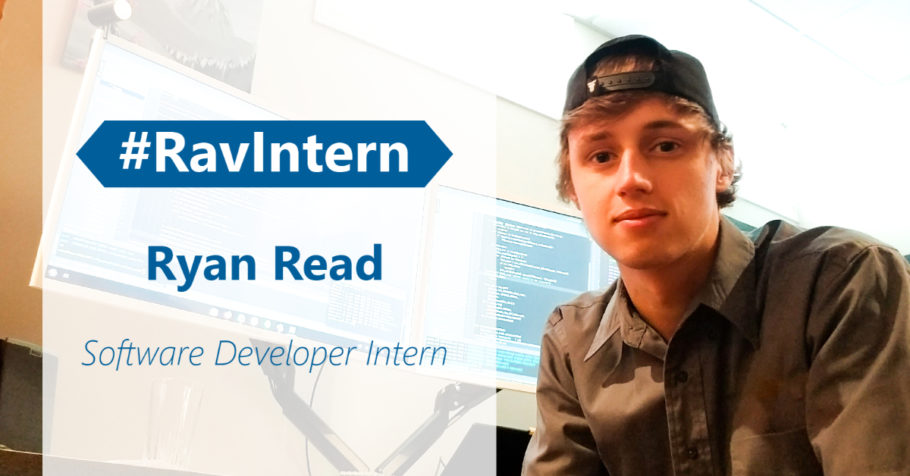 Meet Ryan
Joining us from Regina, SK, Canada, Ryan Read is completing his third year of internships with the Dot® Team! Dot, now a part of Raven Autonomy™, is currently working on developing the Dot Power Platform, a mobile diesel-powered platform designed to work autonomously with a variety of agricultural implements.
Ryan is in his final year at University of Regina majoring in Computer Science. At Raven, he works with the systems team as a Software Developer Intern as they focus on the further development of the platform. For him, a career in software development runs in the family — his father is a full time Software Developer. He said that, although his father didn't directly encourage him to pursue this field of study, he was definitely an inspiration when Ryan was determining his career path.
Summer at Raven
This summer, Ryan is working on engineering software features related to camera streaming for the Dot Power Platform. This includes the capturing and display of images broadcasted to the end-user via live-stream. The goal is to continue to integrate this functionality within the current user processes and develop new features to enable this innovative feature.
At Raven, our interns have exciting opportunities to engage in hands on work — the "real work" everyone looks for in an internship opportunity. The work that Ryan is doing with the Dot Team will directly impact the autonomous product's features and functionalities. Because of the large impact of his work, he recognizes the importance of Quality — one of our four Dimensions of Competition at Raven.
Although it is important to be able to produce results in a timely manner, I feel that to make a real impact with the work I'm doing, it's equally as important that the quality expectation is high. Doing so ensures that anything I'm working on will not need to be 're-done,' which helps with future-proofing."
Fun Facts About Ryan
Lesson Learned since COVID-19: Always enter a meeting muted
Free-time Favorites: Competitive drifting and fixing cars
Favorite sport/pastime: Skateboarding