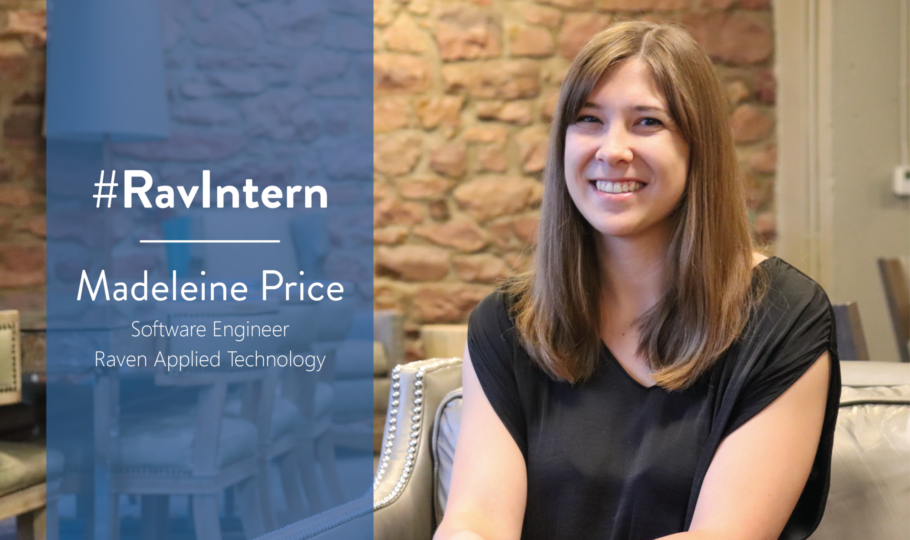 Meet Madeleine
Madeleine Price is joining Raven for her second summer as a Software Engineer Intern. She will be going into her senior year at South Dakota School of Mines and Technology, studying Computer Science. Madeleine is working with Raven Applied Technology to improve the functions of Viper® 4 and Viper® 4+, Raven's multi-function field computers.
Madeleine chose to study computer science because she's excited about the idea of being able to spend her day solving problems and creating something valuable for others. She loves that she can imagine something that she wants to exist in the world and then create that vision with just a computer and some time. She has found that her internship has given her opportunities to take what she has learned in class and apply it in a real-world setting. She looks forward to continuing to be challenged and pushed — both in school and during her internship — so that she can continue to grow and learn.
In a lot of ways, my internship has been applicable to my classes, which are a lot more interesting now that I have seen how that information is used in a real-world setting."
Summer at Raven
During the summer, Madeleine is working with Raven Applied Technology to improve the application logs for the Viper® 4 and Viper® 4+, which are Raven's field computers. These field computers are crucial to helping a farmer take their machines and operations to the next level by controlling multiple different functions from just one central command center. Her typical day involves a mixture of investigation and implementation. The investigation involves exploring our existing code base and discussing ideas with other engineers. Implementation involves taking those ideas and writing code, which can take a lot of rewriting and troubleshooting.
The logs that she is working to improve are important because they allow her team to see information about what the application was doing at a given time, which can help diagnose issues. However, the current logging solution is not very flexible. So, over the course of the summer, she is working to make the logging more flexible and configurable.
I have yet to interact with someone who wasn't kind and helpful, everyone truly cares about creating quality work. This creates an internship environment where I feel challenged but comfortable asking questions when I'm stuck."
When asked what Dimension of Competition (Service, Quality, Innovation, or Peak Performance) stands out in her daily work, she said quality. It's important for her and her team to write code that not only functions — but is designed well, to be free of bugs and easy for others to understand. She also finds it to be intrinsically satisfying to know that she's pushed herself to create the best work she is capable of.
Fun Facts About Madeleine
Fun summer plans: She and her Fiancé are driving out to the Puget Sound area in Washington this August to see family and friends.
Random fun fact: She has played the viola since she was little and she loves playing her ukulele for fun.
Where she wants to travel to: Madeleine wants to go to Argentina for the mountains, or Spain for the tapas. She studied Spanish in College, so she would love to be immersed in the language again.
---
Written by Brandon Kjonegaard, 2021 Communications Intern, Raven Industries
---