Mentors make tremendous impacts in our lives, both personally and professionally. Moreover, those who serve as mentors to local students can make a huge difference by being supportive adults to at-risk students. According to the National Mentoring Partnership, at-risk young adults who had a mentor are 55% more likely to enroll in college, 78% more likely to volunteer regularly, and 130% more likely to hold leadership positions.
One in three young people grow up without a mentor or guiding figure in their life. Recognizing this need, 12 Raven team members serve as mentors to Sioux Falls-area students through Lutheran Social Services (LSS). Thank you to our LSS mentors for making a difference:
Ellen Arens, Technical Program Manager, Raven Applied Technology
Chad Biegler, Product Manager, Raven Applied Technology
Troy Diede, Engineering Technician II, Raven Applied Technology
Jake Esser, Director of IT, Raven Corporate Services
Travis Hamilton, Business Systems Analyst, Raven Corporate Services
Sara Lopez, Trainer, Raven Applied Technology
Colby Phillips, Sales Specialist, Raven Applied Technology
Jessica Quinlivan, Business Analyst, Raven Corporate Services
Pam Riedlinger, Process Development Specialist, Raven Aerostar
Bridget Sea, Human Resources Generalist, Raven Corporate Services
Kristi Thury, Wellness Specialist, Raven Corporate Services
Tanner Virchow, Senior IT Software Developer, Raven Corporate Services
Abby Vostad, Business Development Specialist, Raven Engineered Films
Mentoring at Raven
Raven team members are supported and encouraged in mentoring students and fellow team members. This is because mentoring activities are extensions of our values including Peak Performance, volunteerism, integrity, and our commitment to STEM.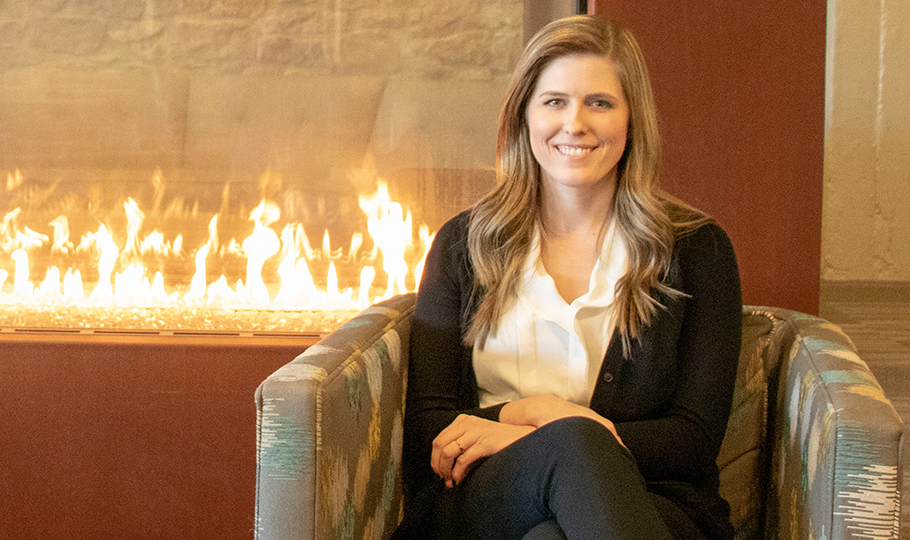 Part of the way Raven has helped me become a mentor was to be fully supportive and encourage it from the start. When I first started at Raven, a few of my colleagues approached me about mentoring, which piqued my interest. After speaking with my supervisor about becoming a mentor, he fully supported and encouraged me to get involved."

— Jessica Quinlivan, Business Analyst, Raven Corporate Services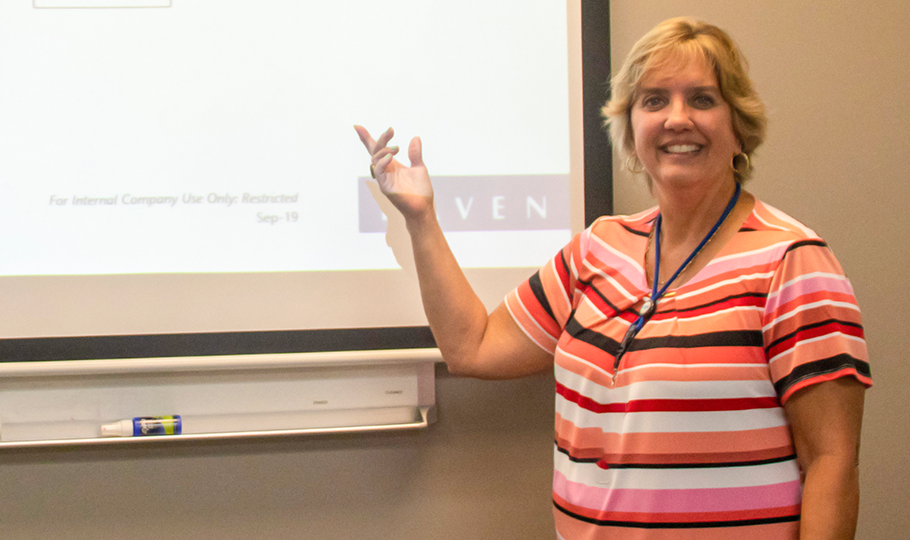 I started [mentoring] many years ago when Raven formed the partnership with Edison Middle School. I wanted to do some type of volunteering with kids since I don't have my own. The fact that Raven fully supported this program was wonderful and it started me on the mentoring journey. I have mentored many in that program, continued on with one who graduated last year, and also have mentored team members at Raven for several years."

— Julie Larson, Training Manager, Raven Applied Technology
Providing guidance, support, and care for a student or colleague is a simple, yet fulfilling way to give back. While it may not always be visible, the impact of mentoring is tremendous — just ask our experienced mentors.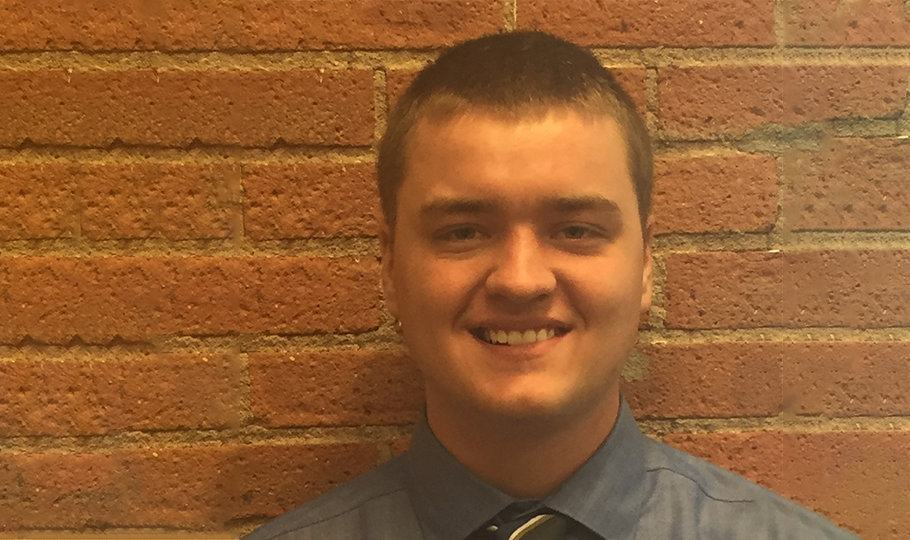 Mentoring is a great and easy way to give back to the community. It is a simple service you can provide that has proven short- and long-term positive results. Being someone's friend when they are in need is what life is all about!"

— Tanner Virchow, IT Senior Software Developer, Raven Corporate Services
I think I get more from it than I give. I may feel like I'm not making an impact, but when I hear them talk about a success, or even talk through a frustration, I realize that we've formed a bond of trust that allows them to be open about an issue and potential solutions. It lets me know that I may have helped."

— Julie Larson
Why Should You Be a Mentor?
Mentoring has both personal and professional benefits:
By becoming a mentor to a student, you become a consistent adult in their life — which, in some cases, they might not have. It's a way to show that individual that they have someone on their team who wants to hear about a day, help out with homework, or play a game. It's basically just a way to show that you care about them, no matter what you do during that hour each week."

— Jessica Quinlivan
Mentoring has definitely had a positive impact on my career. It provides me with one hour each week where I can take a break and refresh my mind while also lending a service to others. This allows me to come back to work with a positive attitude, which fuels productivity and motivation. Mentoring is a constant reminder that small acts, over time, can have the greatest outcome."

— Tanner Virchow
In light of National Mentoring Month 2020, we would like to thank all team members who mentor a student, friend, or colleague for the impact that they have. Thank you for believing in those that you guide, helping them to grow in areas of mind, body, and spirit.