Congratulations to Kiley Vander Maten, Human Resources Generalist, on winning our April team member spotlight! Kiley has gone above and beyond to support Raven Applied Technology in recent months by hiring over 150 people and facilitating our student programs.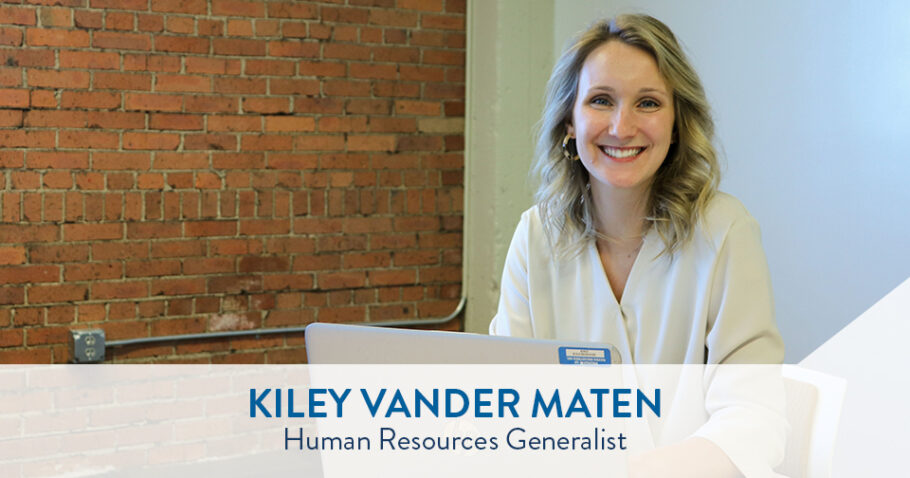 Kiley helped recruit and onboard over 70 new hires and over 100 temporary team members within the past nine months. She also facilitated over 20 Raven Aerostar team member transfers to help with production. She supported this above-average hiring season in addition to her regular responsibilities as a Human Resources Generalist.
In addition, Kiley has continued to move our student programs forward. She takes a leadership role with our internship program, providing our interns with valuable experience with support from our HR team and divisions. She also coordinates the RISE (Raven Inspiring Students to Excel) program, providing high school students with part-time work on the production floor as well as mentoring and career development.
Kiley's service-mindedness is what makes her a stand-out member of the Human Resources team. When partnering with our business units, she gathers strong business context. This enables her to both fill the current divisional needs and anticipate future needs. She takes a long-term look at helping to support the Raven business while driving results.
Kiley just cares. She cares about the people and the work that she's doing, and that care is evident in the outcomes."

— Nicole Freesemann, Vice President of Human Resources
Thank you, Kiley, for your service and support of the Raven business units!