Congratulations to Elizabeth Esser, Raven Aerostar Project Manager, our April Team Member Spotlight winner! She was nominated by Raven Aerostar Government Compliance Accounting Manager Santana Talbert, who said that Elizabeth has been working above and beyond to ensure success in the division.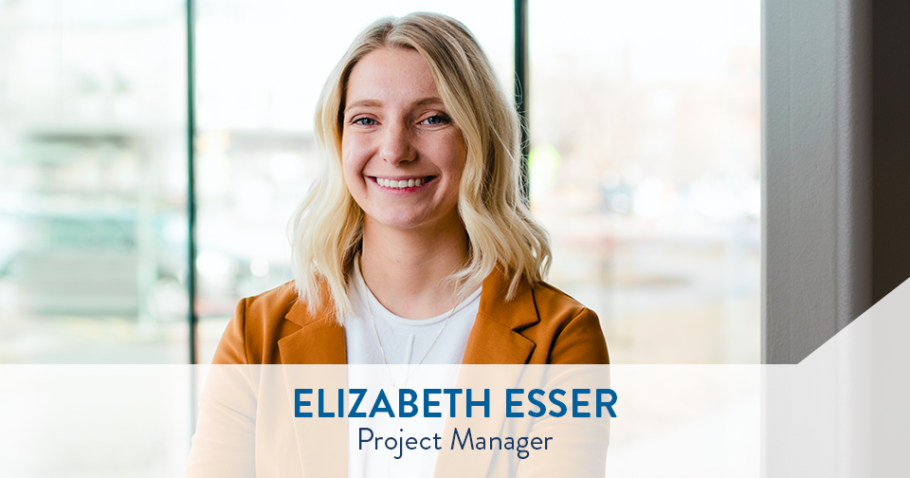 As a Project Manager, Elizabeth works closely with team leads in both engineering and flight operations to coordinate project requirements for product, travel and labor costs.
Elizabeth has been in her role for about two years and has voluntarily taken on extra responsibilities in the last eight months, including training new team members, project controls and a buying position. Her willingness to step into other roles and assist across the division led to her being nominated for the Team Member Spotlight.
"Everyone gives fully at work, but Elizabeth's above-and-beyond giving is what she's being recognized for. We discussed her nomination during our team meeting, and it was unanimous."


— Santana Talbert, Government Compliance Accounting Manager, Raven Aerostar
As a Project Manager, Elizabeth works as a go-between for contracts management and engineering to guarantee things run smoothly. She also maintains the master flight schedule for government projects that are sent into the stratosphere to ensure that team members have everything they need for flights.
Elizabeth has an in-depth knowledge of the programs within Raven Aerostar and provides strong support to the organization, Raven Aerostar Government Compliance Accounting Manager Santana Talbert said.
"Elizabeth is a quiet hero within Raven Aerostar! Calm, smart and professional, she knows absolutely everything there is to know about our administrative and financial policies and procedures. She is someone who can be counted on to put in the extra effort and time to ensure a job is done right the first time."

— Anastasia Quanbeck, Business Support Specialist, Raven Aerostar
Elizabeth works hard each day to assist anywhere she is needed. Her work ethic and positive attitude are noticed and appreciated across Raven Aerostar, and she embodies Raven's values of Integrity and Service.
Thank you, Elizabeth, for always stepping up to help team members and for providing quality work!