Each day, team members at Raven strive to be outstanding in Quality, Service, Innovation, and Peak Performance. These four Dimensions of Competition are a testament to our commitment to continual improvement, and each month, we recognize team members that demonstrate excellence in these Dimensions. Chris Pederson, Shipping & Receiving Coordinator for Raven Aerostar, is December's spotlight winner.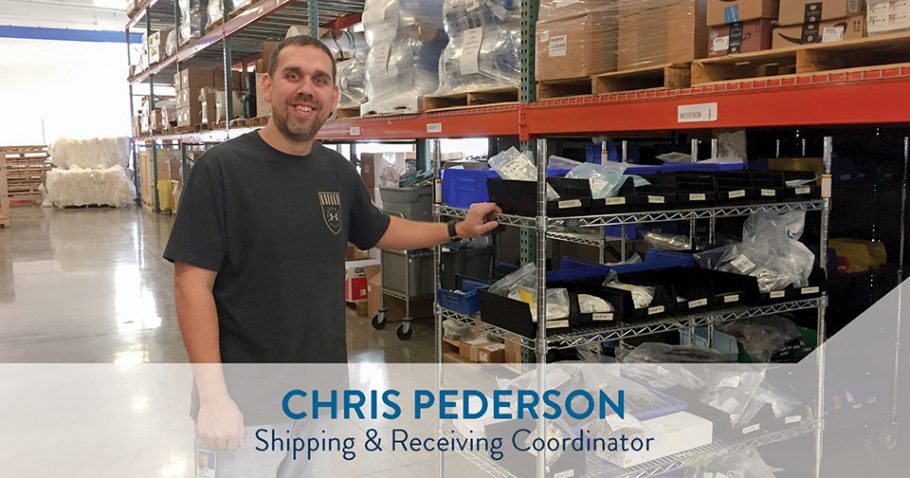 Awarded for Excellence in Service 
Over the past months, in regards to the numerous Thunderhead Balloon System program manufacturing orders (MOs), Chris has adjusted many avenues of his daily work to help both production and process engineering to ensure everything flows well. This involved sudden changes to material needs, last minute additions to the number of MOs released, and also major improvements to how product is laid out in the electronics area. Chris played a major role in the improvement of creating a MO pick shelf for the Flight Control Unit (FCU) assembly. This allowed items to be placed on a movable shelf when the MO was released. This cart is transportable to and from the materials area and is easy for production to move around in their work area to keep everything organized and easily identifiable while in production.

"Chris really thrives in service work for his internal customers! I know that with all of the future changes and improvements that come about, I will be able to count on Chris to step outside of the norm and help where he is needed."

— Jeff Walls, Raven Aerostar Process Development Manager
Congratulations, Chris! Thank you for your outstanding service and commitment to helping Raven Solve Great Challenges.