Once a month, Raven recognizes team members for their outstanding efforts in four categories: Service, Quality, Innovation and Peak Performance. These dimensions are not just something we talk about; they are a part of our culture and woven into how we do business. Congratulations to Luke Pucket, Design Engineer, for winning this month's Team Member Spotlight!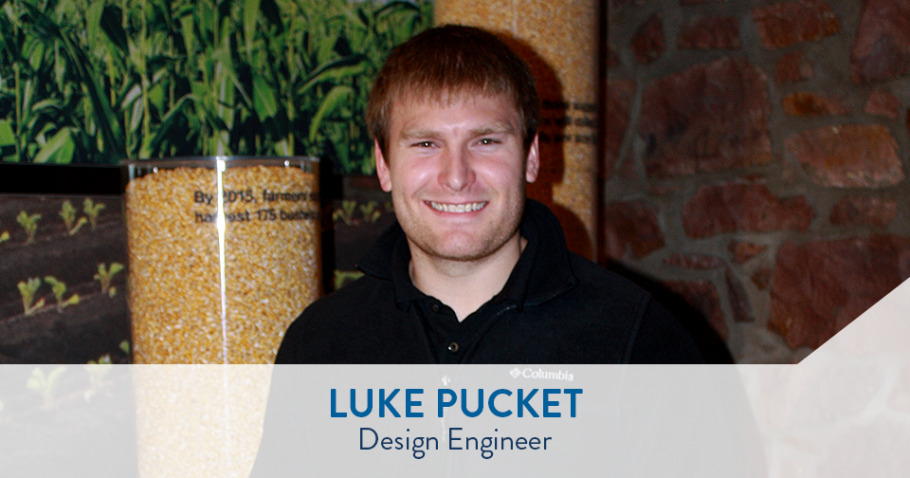 Awarded for Excellence in Service
An important step in a great customer experience is ensuring that products returned for repair are properly diagnosed, repaired, and updated. Great progress has been made in Raven Applied Technology's new product introduction process by adding steps to properly train the Product Service team on the theory of operation, disassembly, repairs, and assembly of items returned to Raven. This process has recently been used for the RS1™ product. In order to be prepared for incoming returns, Luke worked with Troy Coatsworth, Repair Manager, on the needs of the Product Service team.
Through the initial conversations, Luke developed a training presentation and hands-on demonstration of the theory of operation, system configurations, disassembly, repairs, and re-assembly of this product. He was very patient and professional in his interactions with the technicians and took the time to fully answer questions and document feedback from the team. After the training was complete, Luke went the extra mile and sent a follow-up email regarding the team's positive engagement, attitude, and overall interactions during the event.
I am extremely confident Luke's efforts will ensure our customers will receive a high quality repair if returning an RS1™ to Raven.

— Troy Coatsworth, Repair Manager