Congratulations to Rick Johnston, Trainer, on winning our February 2021 team member spotlight! Rick's vision to improve team member onboarding and retention, as well as his innovative training programs, have helped improve multiple areas of Raven Aerostar's operations.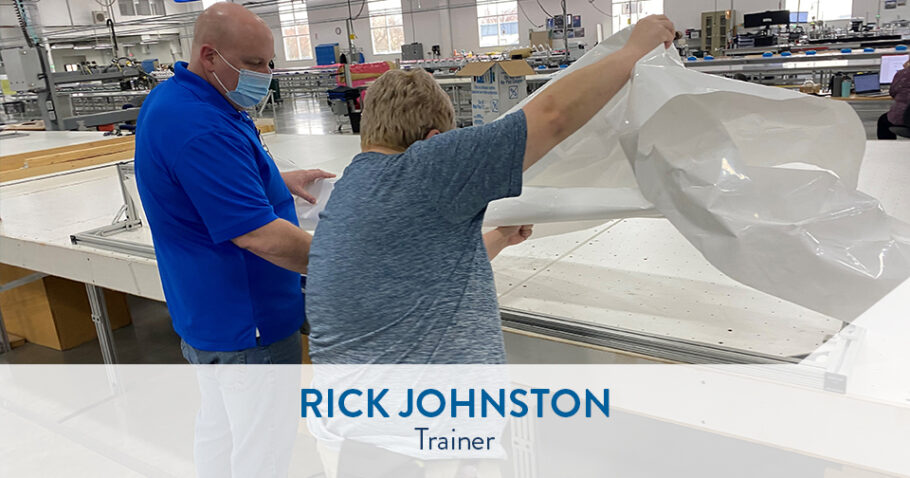 After joining Raven in December 2019, Rick's vision to improve team member onboarding and retention became quickly apparent in our production areas. Rick jumped right in, establishing an onboarding and training program geared to Raven Aerostar's current vision. This showed results quickly and enabled Rick to develop great relationships with new team members.
Rick has been a tremendous addition to our team. While his primary role was to improve our training for production team members, Rick has embraced ways to helping with training in all areas of our business. His service and drive shine through in his work each day."

— Mike Zacher, Director of Operations, Raven Aerostar
With Rick's skill set, great vision, and innovation, he quickly dug into helping and improving other areas within the business. Rick has worked directly with our flight operations team to improve day-to-day operations from a training and documentation front. He has developed different versions of material handlings for both our balloon and our electronics production areas. His day-to-day involvement with production has improved quality and communication between our operations, engineering, and production team members.

Thank you, Rick, for your vision, service, innovation, drive, and dedication to helping Raven Aerostar solve great challenges!