Each month, we feature Raven team members who have made a significant contribution to our company. From impacting our daily processes and procedures to shaping the Raven culture, our Dimensions of Competition reflect our business strategy and celebrate the achievements of our team. Tammy Halverson, Inventory Handler, and Dave Gerdes, Shipping & Receiving Supervisor, are January's Spotlight winners.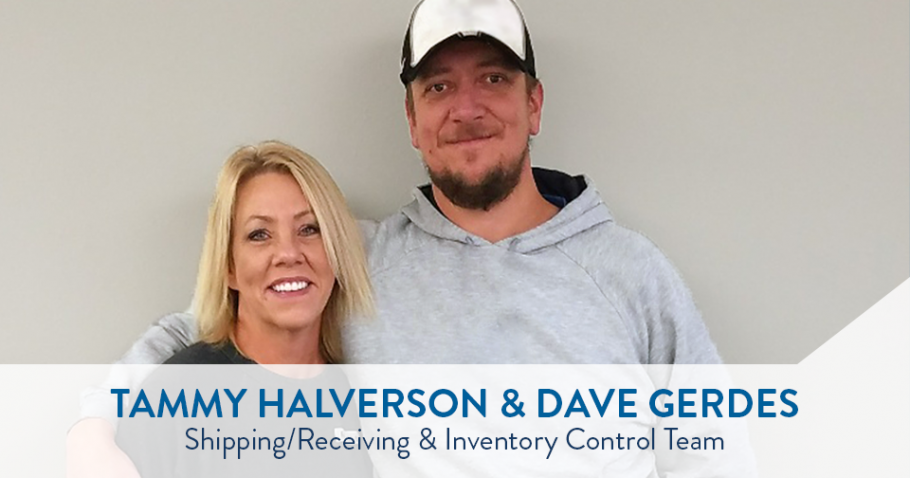 Awarded for Excellence in Quality
Tammy and Dave have their plates full covering three different departments (Shipping, Receiving, and Inventory Control) for the Raven Engineered Films facility in Madison, SD. Through all of these duties, the Madison plant has maintained the highest percentage of inventory accuracy versus inventory to be managed — at 99.73% accuracy. This is an example of the amount of pride, quality, and accountability Tammy and Dave take for our products through all stages, all while maintaining and sustaining operational excellence!

Since our acquisition of Integra Plastics in November 2014, Dave and Tammy have worked diligently on transitioning the facility over to Raven inventory systems and processes. Both Dave and Tammy have taken great pride in assuring our Madison plant follows and practices all inventory processes and methods, thus ensuring we always meet or exceed the standard.

— Scott Foster, Plant Manager
Great job in paying attention to all facets of Raven Engineered Films, Tammy and Dave!