At Raven, our strengths in manufacturing and technological innovation are critical to our identity as an organization. Continuous improvements to our manufacturing data processes are key in ensuring that we are making products of the highest quality. Matthew Clark, Raven Applied Technology Engineering Technician, has continued to make these improvements. Congratulations, Matt, on winning our January 2020 Team Member Spotlight!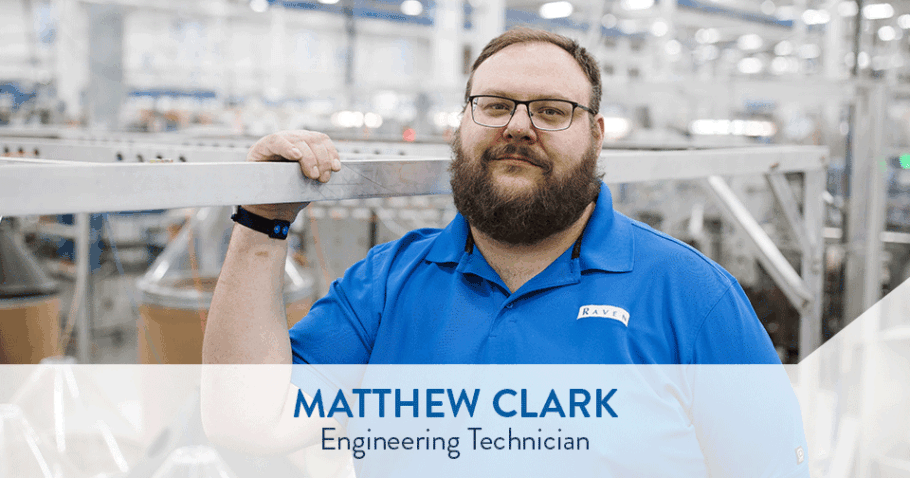 In his production work, Matt has been providing innovative solutions to everyday challenges, focusing on automating processes through macros and improved processing techniques. He has provided our cable manufacturing team with better ways to compile daily, weekly, and monthly metrics.
Most recently, he has implemented a method that extracts wire cut machine data and transforms it into data that is easier for the team to use.

We are now able to track, understand, and improve machine up-time, along with scrap information on wire and terminal usages. We appreciate all of the innovative improvements, Matt!"

— Colton Mathieu, Production Supervisor, Raven Applied Technology
Thank you, Matt, for your innovative contributions and commitment to continuous improvement!