Service, one of Raven's four Dimensions of Competition, demonstrates our commitment to understanding, anticipating, and delivering on the needs of those around us. Josh Winters, IT Systems and Service Supervisor, greatly exhibited this quality through his dedicated work, helping Raven Applied Technology with the Raven Test Fixture while setting up the Raven do Brasil Repair Center. Congratulations, Josh, on being named this month's Team Member Spotlight winner!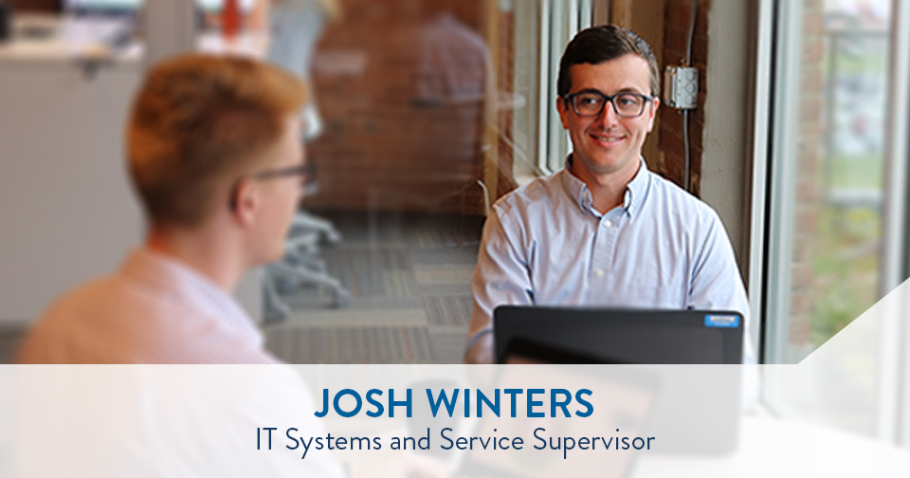 Awarded for Excellence in Service
Josh recently traveled to Brazil to assist with the set-up of the Raven do Brasil Repair Center. While he was there, a few issues were discovered with the Raven Test Fixture, which uses a Raven Viper® 4+ to communicate both to the fixture and to databases in Sioux Falls. Josh helped configure the Viper 4+ for both network and wireless communication. He also mapped the drives on the Viper 4+, enabling the unit to access information vital to its use and functionality.
Even though Josh was in Brazil to perform IT-specific tasks, he went above and beyond to help Raven Applied Technology configure the test system, which ensured automated testing and programming could be performed. Not only did Josh help with the Raven Test System, he provided exceptional customer service to everyone in the Paulínia office by answering questions and ensuring everyone's needs were met.
Josh went above and beyond while in Brazil, and his dedication to the success of the new facility and team members is greatly appreciated.