Congratulations to Michael Olson, Plant Manager for Raven Engineered Films' Waynesboro, VA location, for being chosen as our July team member spotlight winner! Mike was nominated for this honor by Director of Operations Steven Tims.
Challenge(s) Accepted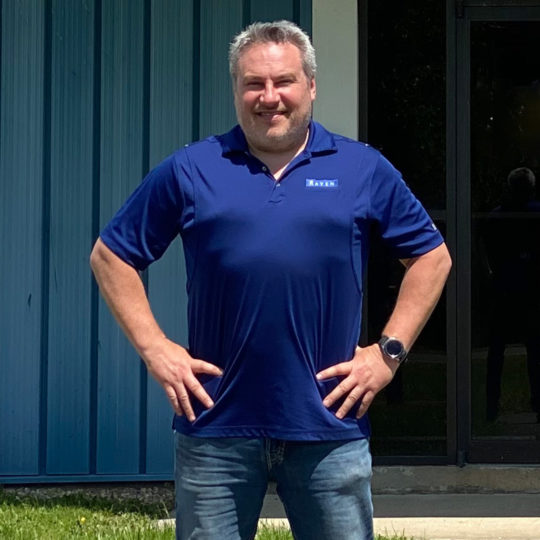 Business leadership, especially with relocation involved, presents many complex challenges. With Raven Engineered Films' expansion to the East Coast — specifically Waynesboro, VA — Raven needed a leader to open the new facility — and one that could respond quickly. In early December, Mike took a trip to the East Coast to evaluate facilities, touring seven locations in two days across three states. Two weeks later, he accepted the plant leadership position and was onsite preparing the facility on January 1.
When Mike accepted the challenge and relocated from South Dakota to Virginia, he led the efforts to get the plant up and running in a very short amount of time. He collaborated with our facilities team and local vendors to bring the building up to Raven standards. Not only did he wear many hats as he worked on preparing the building for our fabrication and warehouse needs, he also got to know the local community and hired three new team members.
Thank you, Mike, for your leadership in bringing The Raven Way to our new team, to our East Coast customers, and to the Waynesboro community!