Congratulations to Yvonne Gildemaster, Project Manager, our July 2021 Team Member Spotlight winner! By organizing team efforts to work around supply challenges, Yvonne demonstrates outstanding dedication to delivering quality products. She was recognized by Raven Engineered Films senior leadership for her efforts.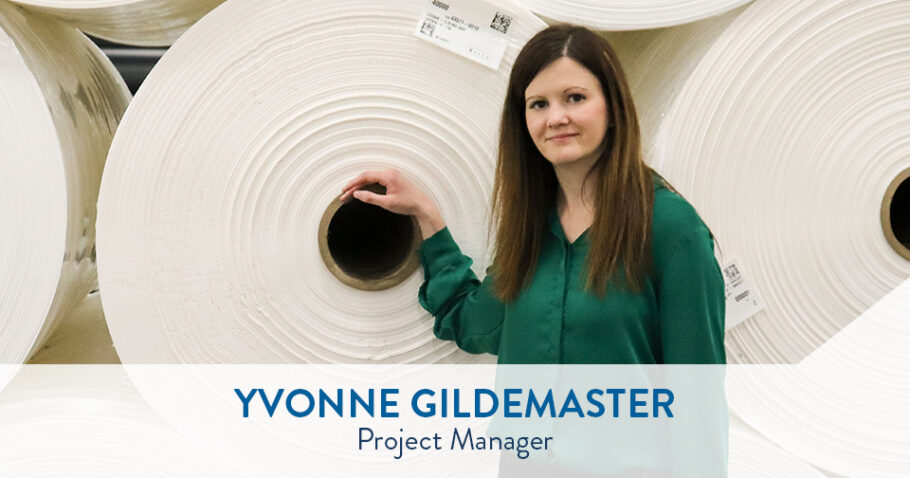 Yvonne joined our product development team in October 2019 as a project manager. Since then, she has been instrumental in driving our progress forward. In her role, she is responsible for developing budgets; defining and scheduling milestones; and tracking and communicating progress to key stakeholders. Yvonne brings a focus on organization and communication to her team, which has been critical throughout the past year.
Due to the pandemic, Raven Engineered Films faced many supply chain challenges. Yvonne has taken the lead in working around these so that Raven can keep delivering quality products to our customers. She has organized team efforts to fill our manufacturing capacity by finding alternative sources for resins, metallocenes, polypropylenes, and polyesters. Without these, the division would have been forced to turn down customer orders and miss many deliveries.
I greatly appreciate Yvonne's continual focus on communication and driving improvements throughout our department. She is a critical component to achieving buy-in and alignment on our project efforts allowing us to continue to solve great challenges for our customers."

— Derek Coover, Engineering Manager, Raven Engineered Films
Thank you, Yvonne, for your service and dedication to our customers!