At Raven, we are committed to service. Raven Corporate Services provides value by serving our business units, taking unnecessary burdens off of their workloads so they can focus on their primary customers and markets. Alan Jensen, Facilities Project Engineer, demonstrated a great example of this during in his work revamping our facility in Arlington, VA, moving most of the office by himself with a tight deadline. Congratulations, Alan, on being named our June Team Member Spotlight Winner!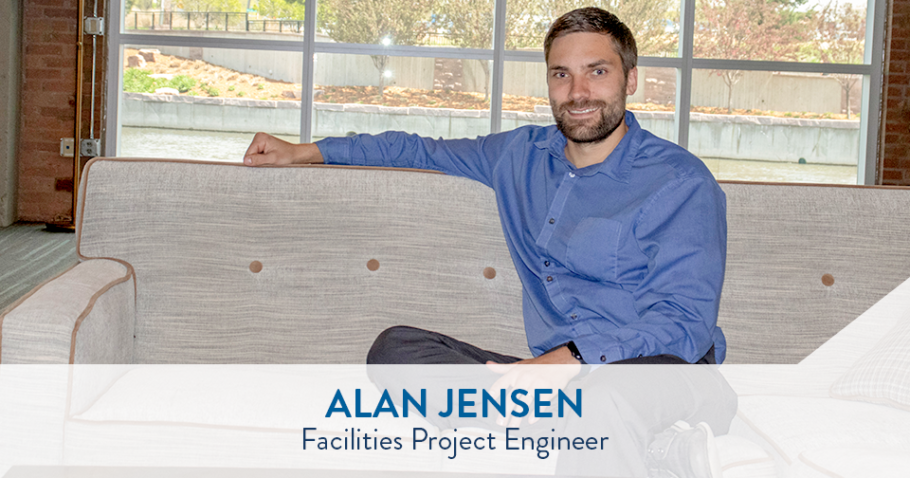 Awarded for Excellence in Service
Alan served as project manager for space renovations for Raven Aerostar's Arlington office. Before the project began, our Arlington facilities took up two leased suites, #501 and #515. Since one of the suites was no longer being used to its full potential, the division saw an opportunity to condense its facilities footprint from two suites down to one — saving money in the process.
After working closely with the team to plan the new office layout, Alan made three trips to Arlington to help with the transition. When team members couldn't help as much as anticipated due to customer deliverables, he provided outstanding service — moving most of the office by himself. He also supervised demolition contractors until 2:00 – 3:00 a.m. for three nights in a row, all while moving office furniture and preparing the new temporary office and lab space for our team members. Alan took much of the burden off of our Arlington team members, allowing them to focus on their work and meet customer delivery schedules.
"Without Alan's tireless efforts and leadership, we might not have been able to vacate the space before our deadline, which would have negated a large amount of savings for the company."

— Ryan Pearce, Engineering Team Lead, Raven Aerostar
Thank you, Alan, for providing outstanding service, enabling our team members to focus on Solving Great Challenges!