Congratulations to Kyle Doverspike, Senior Application Engineer, on winning our June Team Member Spotlight! Kyle was recommended for this honor by Russ Van Der Werff, Director of Engineering, and the Raven Aerostar senior leadership team.
Supporting Successful Customer Campaigns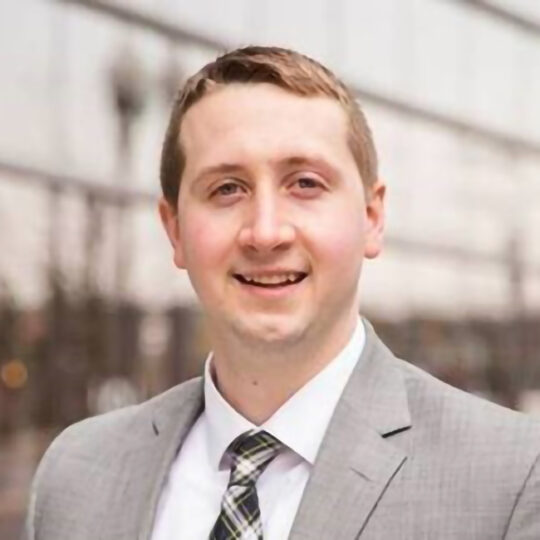 In his role, Kyle is a clear and recognized voice of the customer for our stratospheric balloon product line and flight campaign support services. Kyle drives customers, stakeholders, and teammates in developing solid test plans for increasingly complex high-altitude balloon campaigns. He works hands-on with teams of government customers, industry professionals, and academic researchers to bring new solutions to the evolution of stratospheric balloon technology.

Most recently, Kyle served as the mission director for the Northern Edge 2021 military training exercise in Palmer, Alaska. Raven launched four Thunderhead balloon systems from Palmer, Alaska, and navigated them north to the interior of the state to provide long-range communications between Air Force and Navy aircraft, and Navy ships off the Alaskan coast. Kyle was responsible for coordinating all balloon activity in support to this operational demonstration, which turned out to be very successful. As the "highest flyer" in the exercise, the Thunderhead balloons were able to relay communications the farthest and were able to connect participants in the exercise that were separated by the Alaskan mountain wilderness.
Kyle was instrumental in the success of our May campaigns. His unique role in supporting customers, project planning, logistics, and more can be a bit under-recognized. He's been a great asset to Raven Aerostar since joining."


— Russ Van Der Werff, Director of Engineering
Kyle has supported numerous campaigns, providing plan development, logistic support planning, payload coordination and mission operations support. He provides deep knowledge of balloon operations to support our government customer campaign objectives.
Thank you, Kyle, for your outstanding support — and congratulations on winning the June Team Member Spotlight!