At Raven, we are driven to provide outstanding service. Technical Service Specialist David Flauzino and Senior Systems Engineer Carlo Stella did just that, leading two highly-important field installations for important customers. Hot weather, long days, and hard work didn't stop them from providing outstanding service in the fields of Brazil's Mato Grosso State. Congratulations, David and Carlo, for being named March's Team Member Spotlight winners!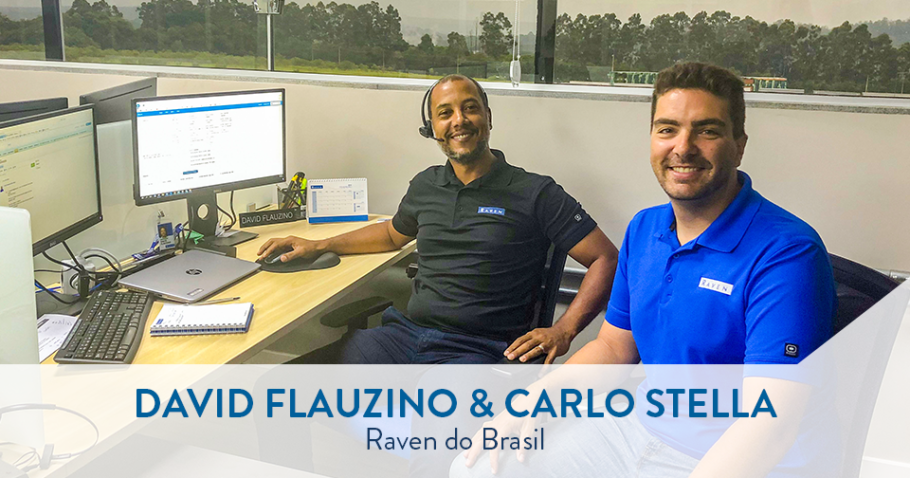 Awarded for Excellence in Service
David and Carlo led not just one, but two big field installations for key customers in the state of Mato Grosso, Brazil. During the country's summer season, they demonstrated the Raven Rate Control Module (RCM) for a planter to a customer who collectively grows over 460,000 hectares of soybeans, cotton, and corn. They also installed the Hawkeye® Nozzle Control System on a sprayer at a 700-hectare farm for another key client.
Carlo and David put in a great deal of effort to ensure that the equipment was running smoothly and properly. They worked with the engineers to set the kit, then installed and trained the operators. Many days were spent around the farms to guarantee a high level of service — during this busy season, farms in Brazil run their activities 24 hours a day, seven days per week. They witnessed many sunsets and sunrises inside machines running Raven equipment!

Thank you, David and Carlo, for your time, effort, and dedication to ensure that our customers received the best possible service!