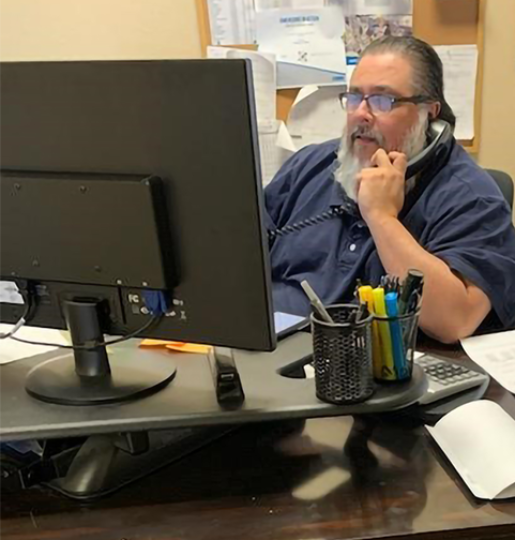 Congratulations to Gilbert Flores, Customer Support Specialist, on winning our March 2021 team member spotlight!
Since last November, Gilbert has taken on a larger and unique role within Raven Engineered Films, becoming a key point of contact for our customers and products in the Southwest Texas region.
As part of his expanded role, he has become the true focal point of sales in the Permian Basin, which is a large oil field province in southwest Texas.
While stepping up to meet this challenge, Gilbert has contributed greatly to the ongoing sales flow of the business. He demonstrates this with his immediate attention to customer needs and is always there to get back to customers with timely information on products.
Whenever Gilbert is facing any competitive situations of price or alternatives, he is quick to pick up the phone and consult with management on a course of action, and then get back to the customer."

— Greg Anderson, Sales Manager, Raven Engineered Films
Thank you, Gilbert, for being a valued member of the Raven Engineered Films energy sales team!