When we talk about collaboration at Raven, we operate as one team — often working across shifts and business units to solve great challenges. Emina Musinovic, our May team member spotlight winner, continues to go above-and-beyond in her role as a Production Lead, working extended hours into the night shift to help her colleagues, including those outside her team. Congratulations, Emina!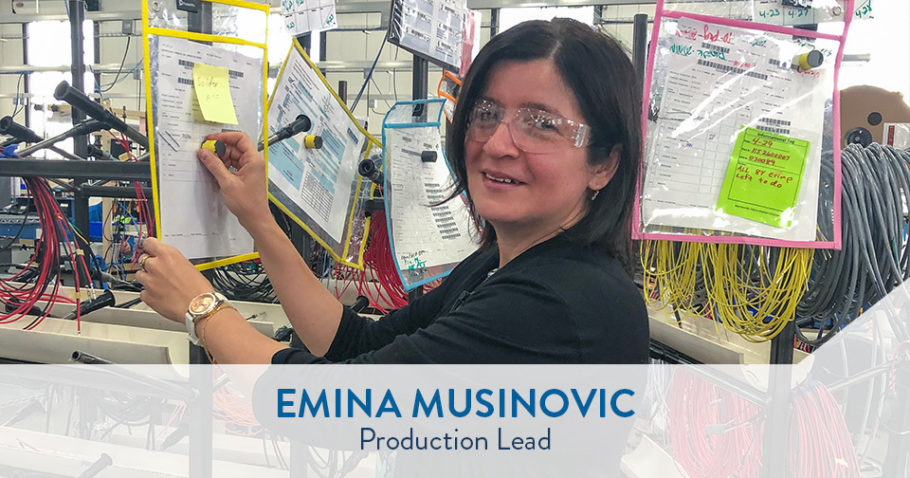 Emina is responsible for coordinating workflow, training, process improvements, and the quality of the product produced for her production cell. She handles these responsibilities with excellence, as noted by her supervisor:
She displays a positive attitude when working with her peers and team members. She is very in tune with her team and makes sure her team's needs are met. She has a great eye for detail and gets her team involved with working together when going through the quality inspection features."

— Steve Vaughan, Production Supervisor, Raven Applied Technology
In addition, Emina has high expectations for herself as a leader and holds herself accountable to meeting or exceeding them — not only for herself, but for the benefit of her team. She also has vision beyond her own work area for team members' growth and learning, and she embraces inclusion.
Emina has, on many occasions, went above and beyond, working extended hours into the night shift to assist fellow Production Leads and team members, even those outside her team. She shares the information they need to work to the same quality standards that are expected on both shifts. Thank you, Emina, for your dedication to One Raven and quality standards!