At Raven, we compete every day on four Dimensions of Competition: Quality, Service, Innovation, and Peak Performance. These Dimensions are an integral part of our business strategy, as well as our culture, and each month, we recognize team members that demonstrate excellence in the Dimensions. Peggy Canter and Bridget Sea, who make up Raven's talent acquisition team, are November's spotlight winners.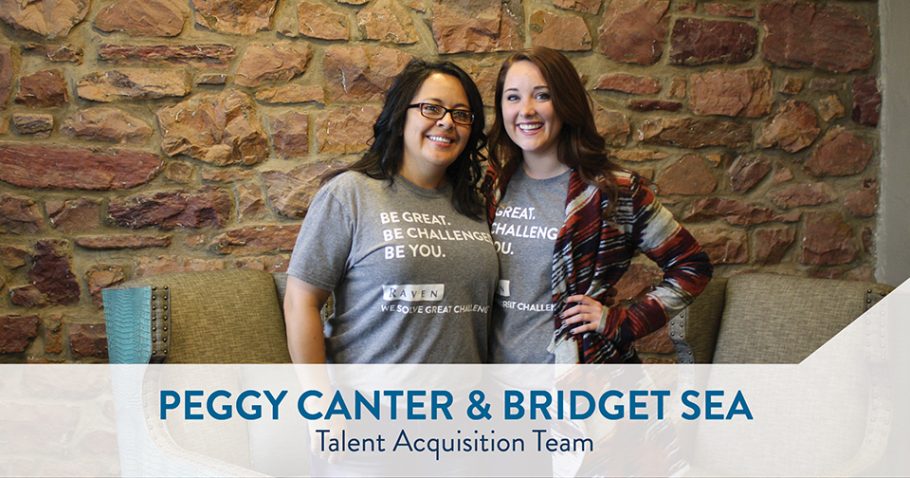 Awarded for Outstanding Service
The Raven internship program requires months of work, a significant amount of traveling to colleges and universities, quick turn-around times on interviews to find top candidtates, and a great deal of organization and administration. This summer, our internship program quickly doubled in size, growing from about 20 to 40 total interns.
While many team members are involved in making Raven's internship program a success, Peggy and Bridget did an excellent job with the organization, communication, and oversight of the program to ensure it is one of the best in the region.
Thank you, Peggy and Bridget, for your dedication to bringing in some of the best talent schools have to offer — and for making Raven's internship program a top-notch experience for the interns!