Congratulations to Melanie Tatge, our November Team Member Spotlight winner! Her effective leadership of Raven Engineered Films' inventory and scheduling during these unprecedented times have helped our business stay strong.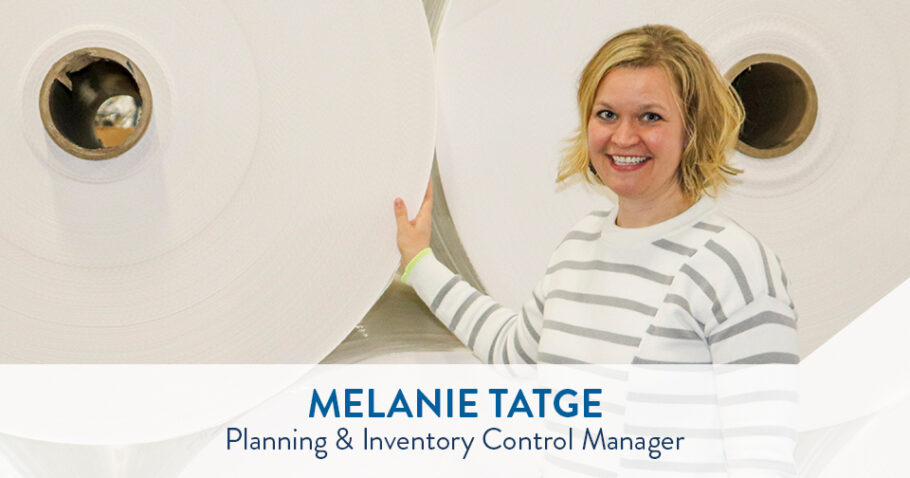 Managing Raven Engineered Films' inventory across five distinct markets and seven locations across the United States has always been an important focus for Melanie, but her impact on our organization was highlighted in recent months. In the midst of changing circumstances, Melanie led the efforts to review, manage, and reduce inventory levels. She worked diligently to control Engineered Films' inventory, drastically reducing year-over-year costs.
In addition, Melanie and her team had the unique challenge of planning and scheduling Engineered Films' base business with reduced amounts of available staff and inventory. She worked closely with sales and operations to ensure orders were able to flow through the system and get to our customers, even with numerous new variables this year. While there were still some instances of extended lead times, Melanie and her team worked diligently to minimize customer disruption.
We are grateful for Melanie's focus on reducing Raven Engineered Films' inventory, preserving its cash, and taking care of its customers during unprecedented times. As a result of her efforts, the business unit is in a strong position to re-evaluate stocking levels as it moves into its planning process for next fiscal year.