At Raven, our dedication to Service not only applies to our external customers; it applies to our internal customers, or fellow team members, as well. Matthew Irish, Senior IT Engineer, demonstrated an outstanding commitment to Service by helping Raven Aerostar with relentless service requests. He went above and beyond to understand their challenges and deliver the best solutions possible. Congratulations, Matt, on being named this month's Team Member Spotlight winner!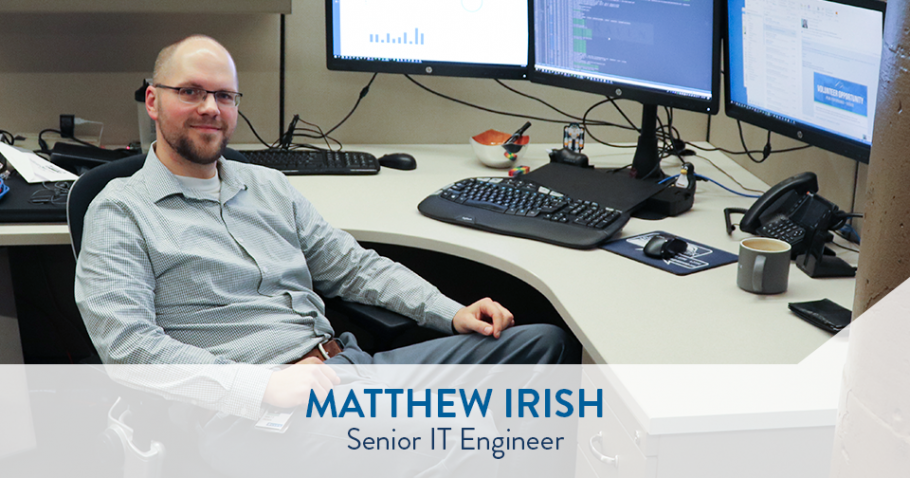 Awarded for Excellence in Service
As Raven Aerostar continues to move its stratospheric program forward, it has had a lot of changing needs in the areas of information technology and server infrastructure. "We have been relentless — sending one service request after another," remarked Engineering Team Lead Brian Matherly. Most of those requests are going to Matt, who eagerly attacks multiple requests at a time with a great attitude.
However, Matt doesn't just work hard to "close requests" — he works to solve the problem. He goes above and beyond to understand the needs, wants, and concerns surrounding the request so that he can offer the best solution possible.
This is how Matt's service is most impressive. He sees himself as a member of our team and takes ownership of the problems that we need to solve."

— Brian Matherly, Engineering Team Lead
Thank you, Matt, for your dedication to service and Solving Great Challenges!