Congratulations to Dora Johnson, Raven Aerostar Senior Facility Security Officer, on winning the October Team Member Spotlight! Dora recently submitted several key security control documents and continues to go above and beyond in securing security clearances, enabling us to continue to do classified work with our defense customers.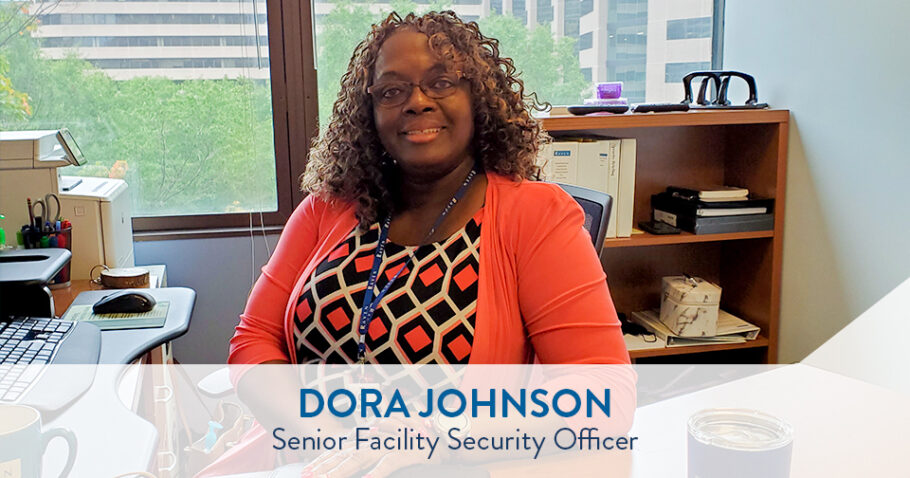 As a seasoned security professional with over 35 years of experience within the Department of Defense (DoD) and Intelligence community, Dora supervises and directs all facility security measures to ensure we remain compliant to do classified work with DoD customers. She is our primary point of contact and liaison with U.S. government agencies as well as the Defense Counterintelligence and Security Agency.

In her role, Dora manages, administers, and coordinates the DoD or other industrial security program and security activities to ensure compliance with government and company security policies and procedures. She processes and reviews personnel security clearances and maintains all security documentation, files, and clearance and suitability rosters. Dora ensures compliance with National Industrial Security Program Operating Manual (NISPOM) and all security protocols required by customers or contracts and keeps abreast of ever-changing security regulations.
Her expertise has been instrumental in preparing and completing critical inspections. She willingly worked with external parties to submit several key documents, including an Export Control Plan (ECP), Technology Control Plan (TCP), and other important security policies.
Dora goes above and beyond each day to ensure Raven Aerostar maintains its Top Secret facility clearance with secret storage capability."

— Paula Boschee, Director of Contracts, Raven Aerostar
Thank you, Dora, for continuing to keep our facilities secure!