At Raven, we are committed to innovation and continuous improvement. Yuri Sneyders, Staff Research Engineer; Jonathan Mathews, Software Engineer; David Rislov, Staff Software Engineer; and Robert Haar, Engineering Team Lead, did an excellent job of improving an innovative product, making our VSN™ system easy to use for customers by developing efficient algorithms. Congratulations, team, for winning the September Team Member Spotlight!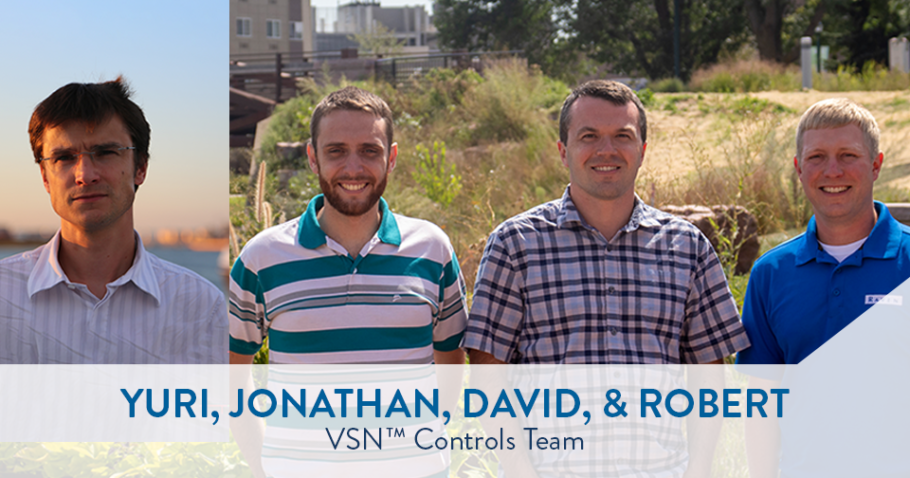 Awarded for Excellence in Innovation
In August 2019, Raven Applied Technology announced the VSN™ visual guidance system for ag retailers and growers. VSN uses state-of-the-art image sensor and processing technologies to deliver quick response and better control. It uses cameras to detect crop rows and then provides corrections to the RS1™ steering system.
Yuri, Jonathan, David, and Robert — who work as the controls team for developing VSN — have done a great job of developing the key algorithms necessary to make the VSN meet customers' expectations while minimizing the computational burden of the system.
Without the hard work and innovation of this team, the VSN system would not be able to achieve the performance that our customers are looking for in a row steering product."


— Matt Rust, Staff Design Engineer
Thank you, team, for developing a quality system, ensuring that our new product is easy for our customers to use!