This holiday season, team members across the company provided Christmas presents for those in need in their respective communities. We are very appreciative to all team members who contributed to giving gifts this year!
---
Sioux Falls, SD — Volunteers of America Spirit Trees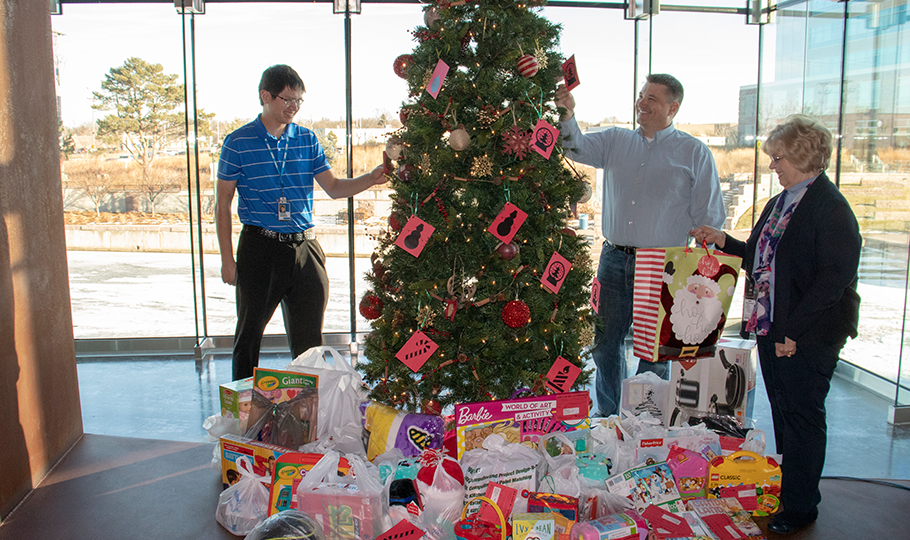 Team members from Sioux Falls, Brandon, and Baltic locations contributed generously to the Volunteers of America Spirit Trees. The trees, stationed at Downtown HQ and Industrial Park locations, were decorated with red tags — each with the Christmas wish of a person in need in the Sioux Empire. As a result, our team members contributed a wide variety of gifts, fulfilling nearly every wish left by the Volunteers of America!

In addition, the Raven Applied Technology Fun Team raised $278 to contribute to gifts for the Spirit Tree by hosting an "Angel Bingo" fundraiser. "Our thought was that, by doing a fundraiser, more gifts could be purchased from the Spirit Tree. I feel that it was a way for more team members to contribute, who might not have been able to otherwise," remarked Raven Applied Technology Production Lead Dawn Dammer.
---
Paulínia, Brazil — Papai Noel dos Correios (Santa Claus from the Post Office)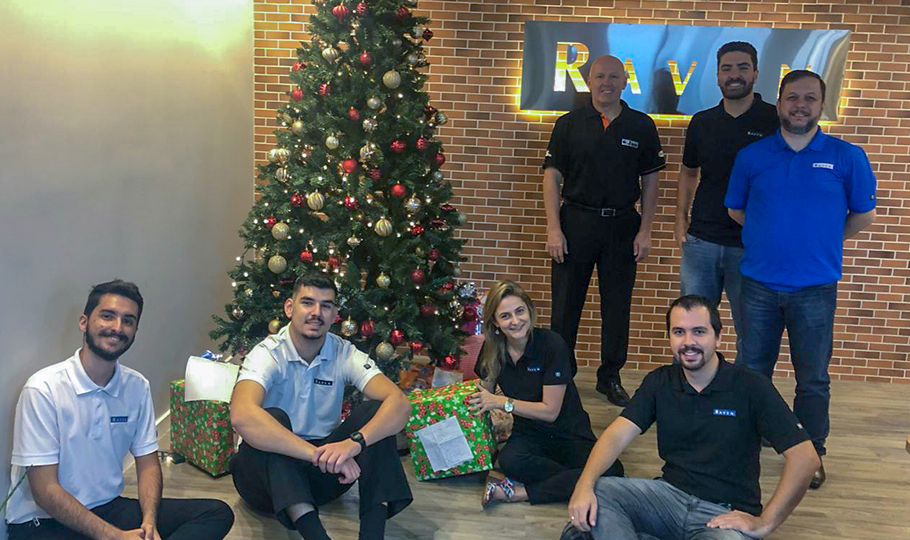 In December, the Raven do Brasil team is participating in the "Papai Noel dos Correios" (or "Santa Claus from the Post Office") campaign, where the Brazilian Postal Service collects letters from underprivileged children around the country and gives them to volunteers that desire to make a holiday dream come true. Most of the children from this campaign ask for simple things such as school supplies, sports balls, clothes, and shoes.

This is the first year that the Raven do Brasil team joined the campaign, giving gifts in response to 20 letters from their local Postal Service to help these children have a better holiday season.
This campaign was a wonderful opportunity for us to bring a little joy to the children this holiday season, a time of love and solidarity. We had the chance to help make their Christmas much happier, and we hope to participate in this event again many times at Raven do Brasil."


— Pedro Broietti, Intern, Raven Applied Technology
---
Madison, SD — Angel Trees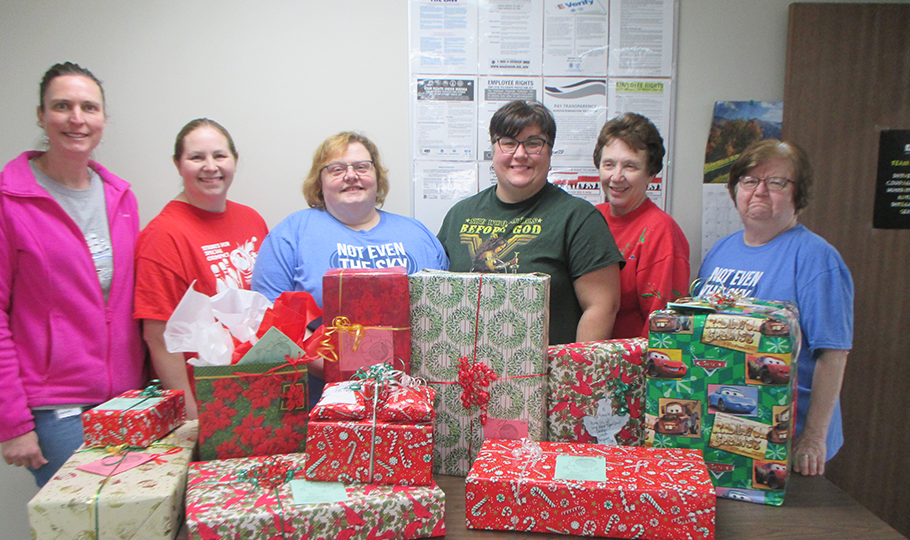 Raven Aerostar's Madison plant has several potlucks throughout the year with free will donation. At the end of the year, the money collected goes toward buying gifts for Angel Tree recipients in Madison, SD. Volunteers from the team buy and wrap the gifts with the money that was raised.

---
Thank you to all team members who contributed to giving gifts this year, helping our communities in this holiday season!