Driverless Ag Solutions
Autonomy is our extension to advancing farming with innovation and technology at Raven. Raven's driverless ag solutions help the farmer maximize time, safety, and efficiency as the equipment takes care of the small tasks. Our tech does the grunt work so you can focus on what matters — reallocating labor and getting more time to be with your family.
Raven Autonomy™ increases productivity and saves on operating costs for farmers in the field today.

OMNiDRIVE™ is an autonomous solution that fits on your existing machines to perform specific driverless field operations.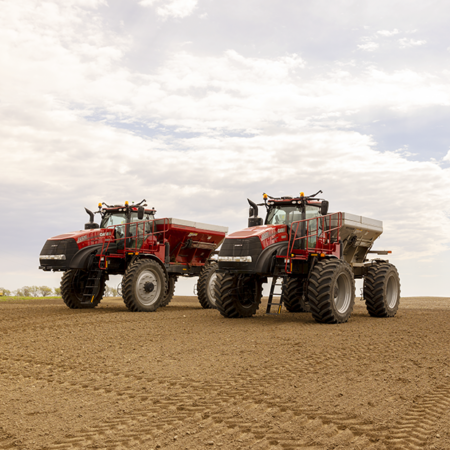 The Case IH Trident 5550 applicator with Raven Autonomy, the industry's first driverless spreader, gives you unmatched power and flexibility in the field.